"Good food makes a good day!" Well who does not agree with this fine line?
Surtis are here to change your mind 'cause what are they known for? Carefree attitude, rich cultural heritage and their FONDNESS for FOOD. Talk about your favourite cuisine and the restaurant's here. Whether you want to have the domestic flavor or want to try something fancy, here are the top 10 best rated restaurants that you would not want to miss out on! 
1. K's Verandah
Average cost – ₹600 for two people (approx.)
Verandah by K's charcoal is a one stop for all the authentic cuisines ranging from pure vegetarian Chinese, Multicuisine, Italian, Continental. This place has the ability to curb all your cravings for exclusive food with a facility of ordering customised food. It has its own variety of drinks and serves the best mocktails. The interior of Verandah is categorized in three parts, each giving you a different vibe. Choose from Maldives, Dubai and Outdoor depending on your mood! Some of the must try dishes here include Steam Tofu Mangolian Sauce, Lotus Root Spicy plum, Falafel Pita pocket and Cranberry Mojito is a must try mocktail! 
2. Spice Villa
Average cost – ₹1000 for two people (approx.)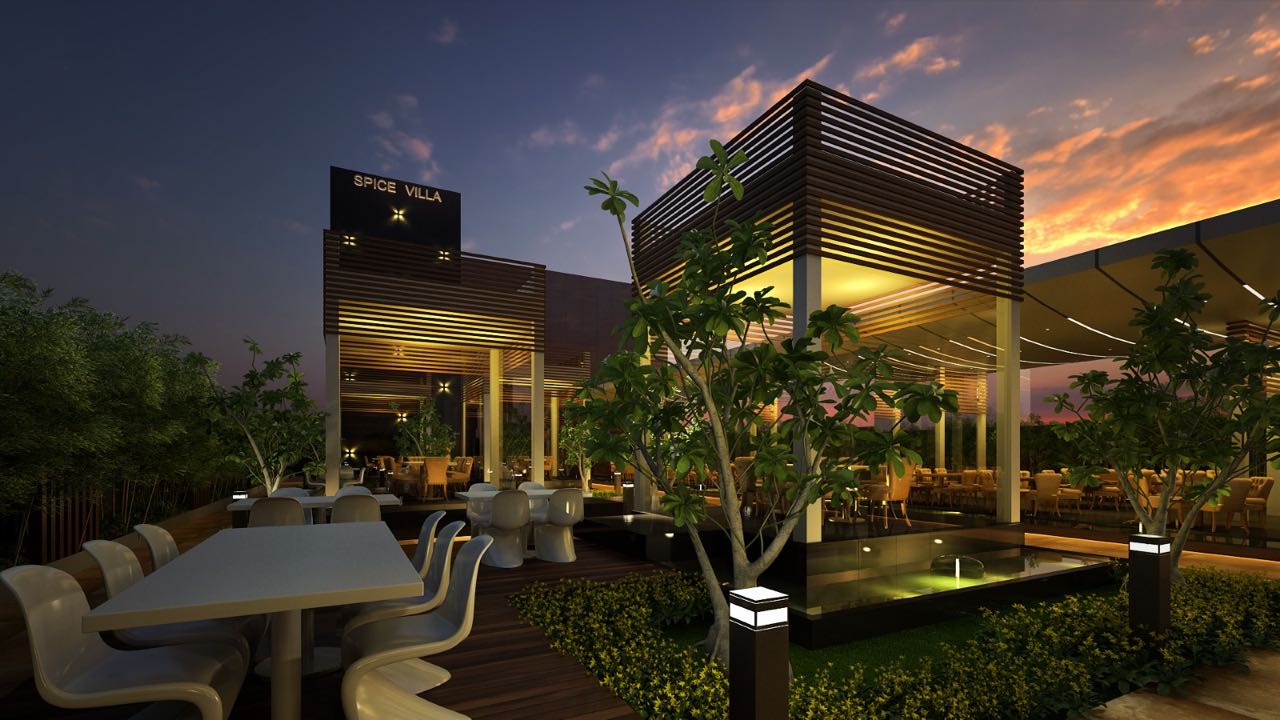 A fine spaced restro that stands out in terms of delicacy and a perfect ambience. Serving Indian and Oriental cuisines that just wins the heart of Indian menage. Spice Villa gives you a luxury experience by taking utmost care of every aspect of customer service, environment and entertainment. The hospitality that they maintain is a good reason why it stands as one of the best dining places in Surat. Be it a family dine out, an office party or a friend's get together, Spice Villa is always a good choice providing you with a range of facilities that includes restaurant, lounge, banquet, conference hall.
3. The Secret Kitchen 
Average cost – ₹1100 for two people (approx.)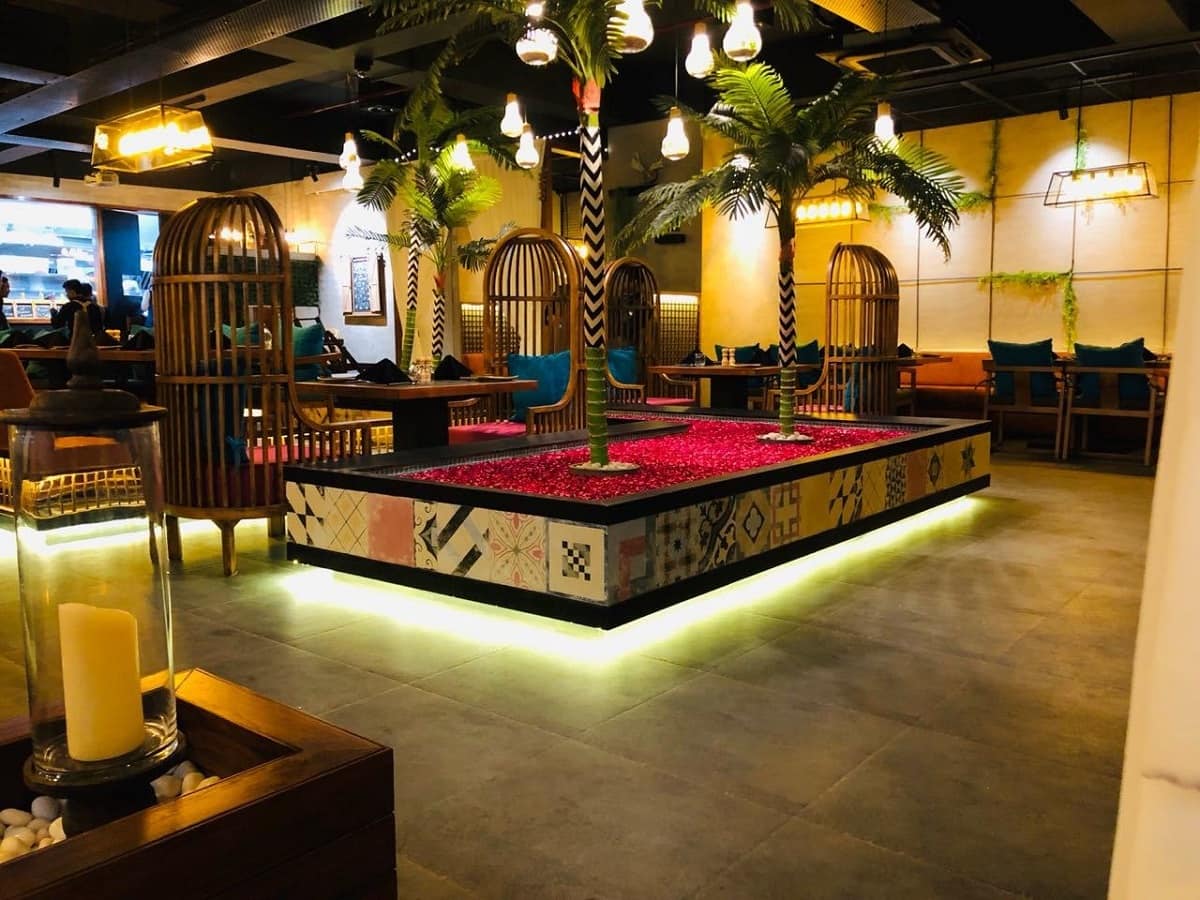 The Secret Kitchen can be narrated as a high-end kitchen bringing on a platter elevated versions of vintage dishes in a modern, soaring place that can be heaven for happiness for food lovers. The composer of this posh fine-dine chain is the award winning chef – 'Chef Aanal Kotak'. The restaurant provides innovative food fusion from all the global cuisines. Different and unique is just their standard. The time and money spent at this place is all worth it!
4. Leonardo
Average cost – ₹1400 for two people (approx.)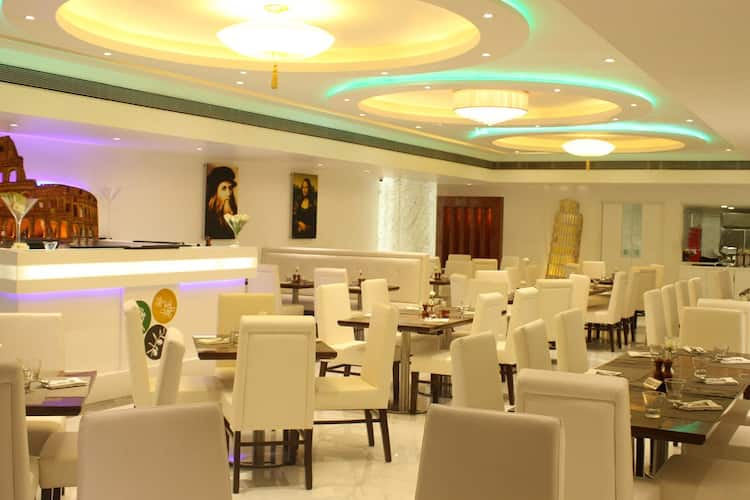 Leonardo – "A place where beautiful people meet to celebrate life's simple journey!" LLP hospitality services definitely tends to make it one such place by bringing an Italian cuisine to Surat. This is one such place where your taste buds genuinely meet Italian flavor and promises you a roller coaster ride to Italy. The combination of flavor, aroma gets your heart through the stomach. The chefs here are true-bred Italian ergo the authenticity is quite well maintained.
5. Basil Garden
Average cost – ₹950 for two people (approx.)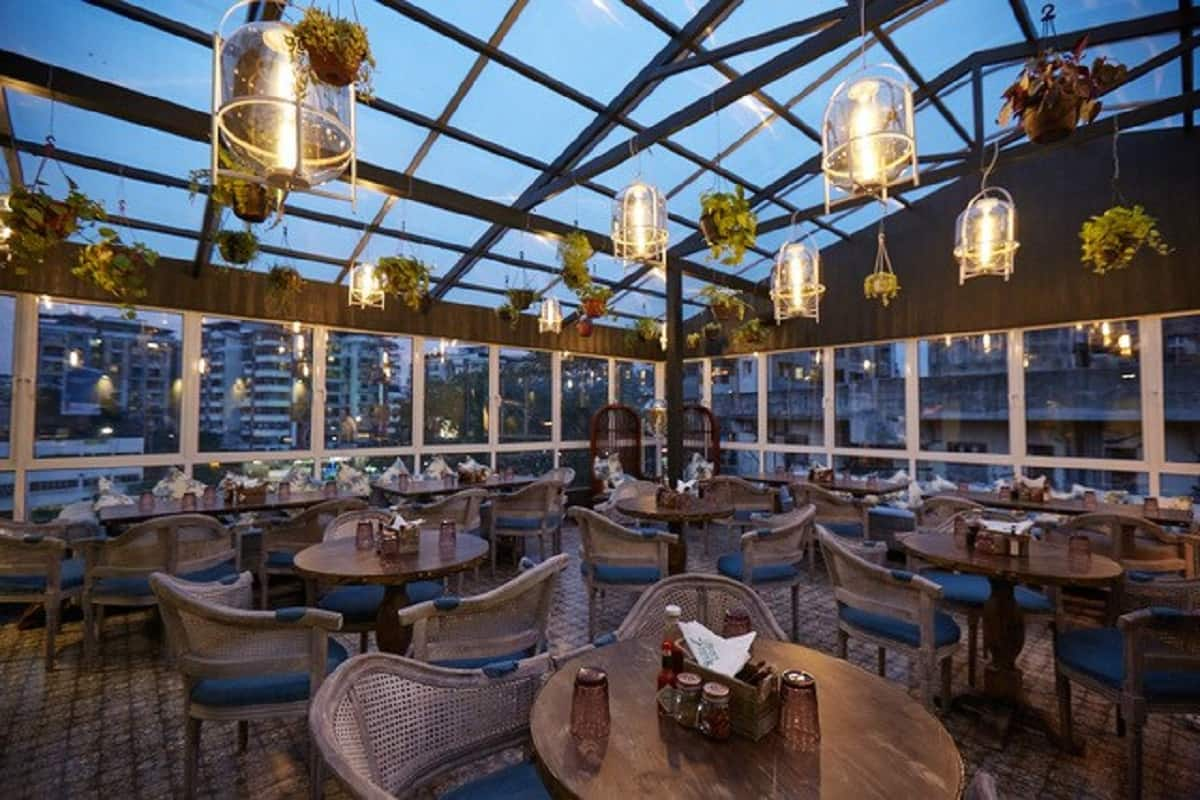 Basil garden situated at the centre of Surat city comes under the fine dine list with the advantage of being reasonable. It can be a go to place for a friend's reunion or professional meeting too! The restaurant serves continental, fast food, desserts. Some mouth watering edibles which you should not miss out on includes Mushroom Cappuccino Soup, Burgers, Homemade Ravioli Pasta, Tex Mex Nachos and a must complementary mocktail of your choice!
6. Royal Dine
Average cost – ₹600 for two people (approx.)
A place where passion gets you flavor and beauty is all about aroma! Royal dine is well suited for large groups. It has an ambience so good with beautiful lightning and heart touching interior, enhancing your dine-in experience and making it impeccable. The food menu will take you all the way from North Indian to chinese to Italian. Royal diners make sure that every ingredient that makes the way to their mouth comes from the best that is available in the market. No wonder the customers here get the feel of royalty.
7. Blue Basil
Average cost – ₹1000 for two people (approx.)

Blue Basil adds up to the list of fine dine sagas of Surat. The entire interior in the shade of blue gives a very cool and calm environment to its diners and a sophisticated interior that has the ability to make a grand statement that makes you feel beautiful while you are in it and makes you believe that you belong here. Talking about the food culture at the blue basil, it brings richness to Surat's food culture serving wholesomely delicious Oriental ,continental and Indian delicacies bursting with freshness.
8. Pavilion
Average cost – ₹1000 for two people (approx.)
Some of the best stories in life start around a meal and a drink or two'- Pavilion – Garden of Spices works on this philosophy. Stepping in, you will see the internal space is split up into three sections, each offering you a unique experience and two dome shaped dining restaurants with a capacity to hold 250 people each. Moreover, covering up the space is a lush green garden for big events and parties!
Whether you want to unwind after a long day of work or want to host a party the wide assortment of multi-cuisine assortment will treat you right.
9. Zhingalala
Average cost – ₹700 for two people (approx.)

The establishment serves cuisines like Chinese, Sea Food, North Indian, Health food. Though a small place it gives a very cosy environment to its customers and has an impressive ambience. Coming to food, it has an elaborate menu and also provides customizable food to every patron that steps in. If in Surat and searching for a restaurant for a proper dine in experience Zhingalala is definitely a place to try on.
10. Table 101
Average cost – ₹3000 for two people (approx.)

The one who is the master in the art of cooking, knows exactly what he needs to do to leave his customers hungry for more! This is the art that the chefs of Table101 practice and makes all its expense just worth it. A range of international flavors in Surat at a stylish buffet restaurant, which displays a live kitchen and offers dishes from not only India but around the globe. If a good quality food and a luxurious ambience is your type then Table 101 is definitely your choice.